Press release by Action for Shan State Rivers
March 14, 2023
Four local village tracts gather to bless the Nam Ma River in Hsipaw township
Local villagers from four village tracts in Hsipaw township gathered today at the Nam Ma River to mark the International Day of Action for Rivers.
Today about 60 local villagers from four tracts — Na Nio, Nam Ma, Mawk Tawng and Mong Jit –gathered on the banks of the Nam Ma river holding banners in Shan and Burmese reading: "This river is not for sale for personal profit", "Let all Shan State rivers flow freely forever".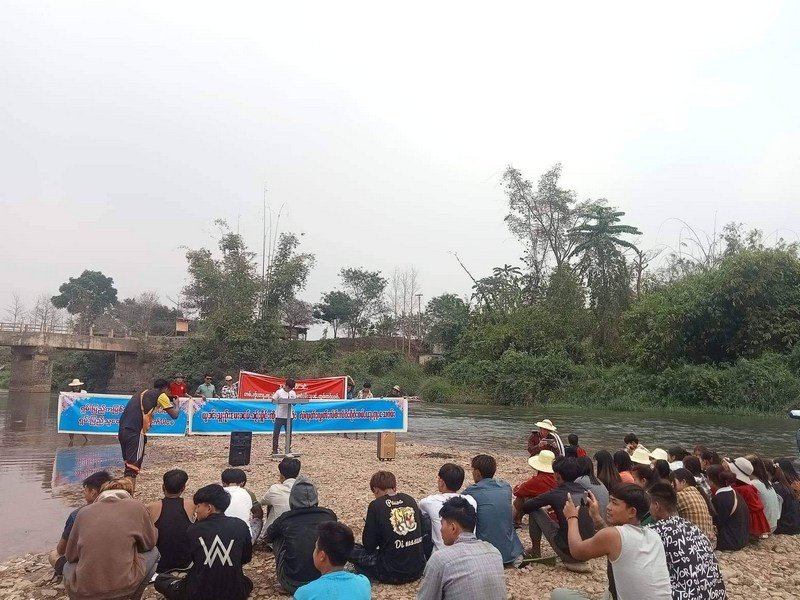 At the gathering, speeches were given on the history of the International Day of Action for Rivers and the status of dam-building on Shan State rivers including the Salween River and the Namtu River.
An MOU for a feasibility study to build a 25 megawatt dam on the Nam Ma river was signed between the Yangon-based UNIENGERY Co. Ltd and the Shan State government on August 14, 2019.
In October 2019, UNIENERGY company staff coming to promote the dam were blocked by local villagers from entering Nam Ma.
Villagers in the Nam Ma area are already suffering from the impacts of large-scale coal mining by Mandalay-based Ngwe Ye Pale company, which has close ties with the SAC regime and has expanded mining into a vital local watershed since the coup.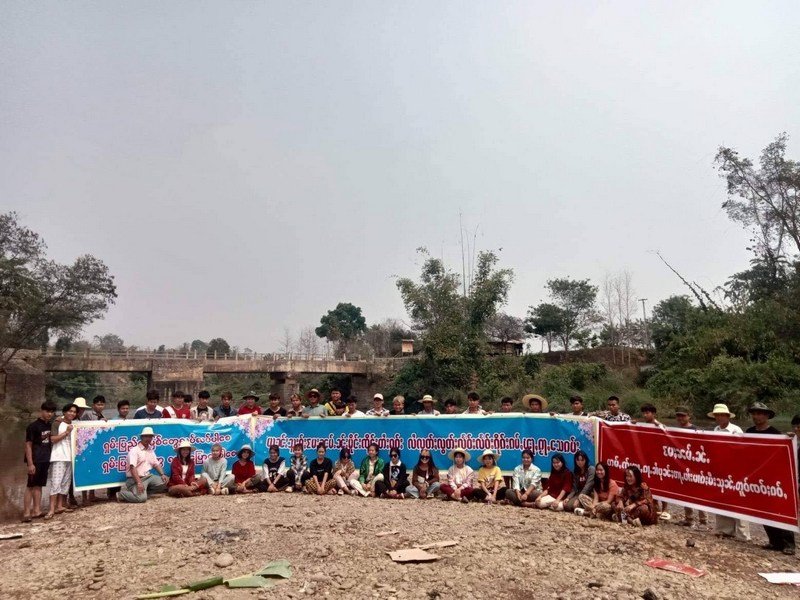 Contacts:
Sai Khur Harn                    Shan, Burmese                  +95 966-736-474
Sai Zin                                 Burmese                        +66: 82 868 8482
Sai Hor Hseng                    English                             +66: 94-728-6696